About
Origin Health & Fitness is a private, appointment only personal training studio in Livingston, NJ. Origin was founded in 2010 by Cisco Javier after working in fitness and rehabilitation for over 20 years.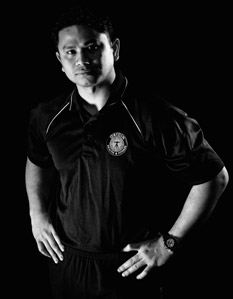 From Founder Cisco Javier:
Raised in NJ, I established Origin after cultivating a thriving clientele in the Millburn-Short-Hills and Livingston area since 1999. Prior, I established my knowledge base with post-rehab, specialized populations and general adult fitness clients at JFK-Johnson Rehab Institute.
Origin exists because I want to help my clients fulfill their fitness goals using our proven techniques. Time-tested triumphs include helping a 75 year old with stenosis and joint replacement live functionally into his 90's; a Division 1 hockey player secure a roster position at Boston College, a perennial hockey powerhouse; and a 12 year-old fencer compete in the Top 5 in the Nationals, Jr. Olympics and European Championships.
Using a hybrid of science and  good old-fashioned common sense, we've helped moms get their figures back after childbirth and CEO's hone their leadership edge both in the gym and in the boardroom.
Schedule a complimentary strategy session with me today to take action on your goals knowing we will coach you every step of the way.