Congratulations to Origin Athlete and HS Sophomore Baseball Standout Tyler Sorrentino on His Scholarship to the College of Charleston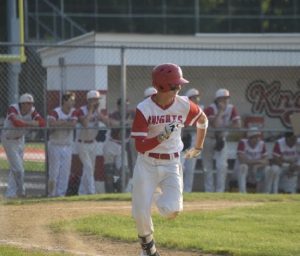 It's official, Origin athlete and West Essex High School sophomore baseball standout Tyler Sorrentino has signed his letter of intent and accepted a scholarship position to the College of Charleston in Charleston, South Carolina. A standout center fielder and hitter, Tyler exhibits the commitment, desire and discipline befitting a scholar athlete preparing to compete at the university level. He also competes as a 55-meter and 200-meter sprinter in winter track.  
Sorrentino discovered his passion for baseball through his own love for the game and due to his father's playing days in college. Believing in a realistic approach, Sorrentino's goal is to continue to train progressively through his remaining high school years in preparation for collegiate level play at the College of Charleston.
Exhibiting maturity beyond his years, Sorrentino is a likable teammate among upperclassmen and coaches, as well as at Origin. Sorrentino is a master of execution – he absorbs coaching well, uses it to augment his already profound skill set and executes with laser-like focus on the field.
Congratulations, Tyler!