The gift of health is one of the best gifts we can give. In the spirit of the season and the spirit of health, the team at Origin has put together Origin's 2017 holiday gift guide to bring you some of our favorite holiday gift ideas:
Throwing Axe: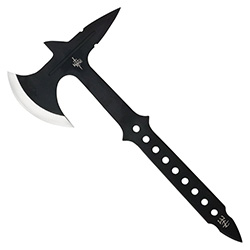 Train like a warrior with one of Origin founder Cisco Javier's favorite recommendations of this year, the United Cutlery Kit Rae Black Jet Throwing Axe. Work your upper body, challenge your nervous system and get outdoors by mastering the throwing axe this holiday season. Cisco prefers this lighter weight version for novice throwers due to the feel, balance and greater ease of throwing compared to the more traditional wood-handled tomahawks. ($25.53 at Amazon.com).
Resistance Bands: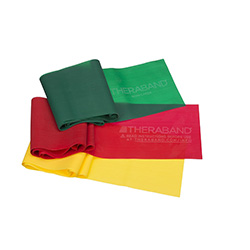 Origin trainer Ryan Godleski recommends bands for shoulder mobility. The versatility of these Theraband Professional Non-Latex Resistance Bands makes them a good choice for mobility and strengthening in multiple planes. ($11.98 at Amazon.com).
Medicine Ball: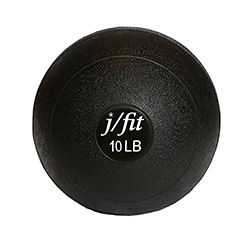 "Medicine balls are great for conditioning, endurance, toning, and fat loss," according to Origin trainer Frank Zhong. "When choosing a weight, since medicine balls are less about strength and more about conditioning and endurance, heavier isn't necessarily better, clients should lean on the side of light…usually 10 lbs is sufficient."($23.28 at Amazon.com).
Expandable Backpack: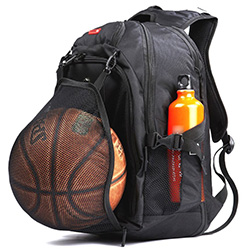 Being prepared is half the battle. Backpacks such as this Victoriatourist V6020 Expandable Laptop Backpack makes it easier to  stay active on your travels by accommodating a variety of fitness gear.   ($45.99 at Amazon.com).
Rumble Roller: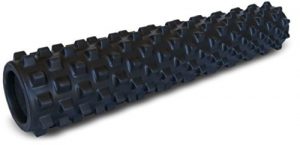 If it ain't broke, don't fix it. One of Ryan's favorite fitness gifts is the RumbleRoller, a carryover from last year's guide. The textured RumbleRoller isn't your average foam roller, it releases deeper trigger points than a standard roller due to its textured surface. Be warned, it's not for the faint of heart. Cisco recommends the standard 31" roller for basic use and to more efficiently work large body areas. For anyone looking for a more space saving option, Ryan owns and recommends the smaller 12" half size, "it's easier to target specific muscles and more convenient to travel with." ($44.95-$69.95 at Amazon.com).
Bone Conduction Headphones: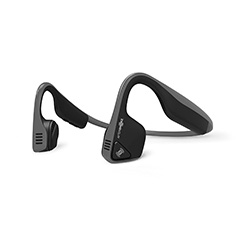 Being aware of your surroundings when exercising outdoors is key to staying safe. These AfterShokz Trekz Titanium Open Ear Wireless Bone Conduction Headphones allow you to enjoy music while still being able to hear what's going on around you. Bone conduction technology creates mini-vibrations sending sound through the cheekbones, directly to the inner ears for awareness and comfort. These headphones also boast wireless bluetooth connectivity and 6 hours of music and calls. ($99.95 at Amazon.com).
Agility Ladder: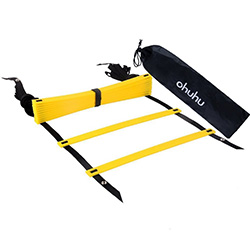 Frank recommends an agility ladder. "The agility ladder is good for balance, coordination, foot speed and conditioning. For athletes, it is very helpful for athletic conditioning to improve performance across multiple sports or help improve their overall workout. For less athletic adults, an agility ladder can help improve balance and coordination which is important for fall prevention and hip health." This Ohuhu agility ladder comes with a carrying bag making it easier to bring anywhere. ($11.99 at Amazon.com).
Harry's Razor: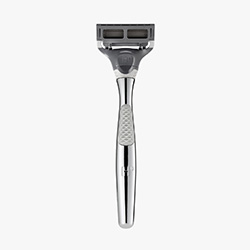 To help with the "look good" part of Origin's "Feel good, look good, perform better" ethos, Cisco recommends Harry's razors. Citing benefits such as 5 blades for closer shave, rubber flexes and hinges for contours of face and rubber grip handle for control, Cisco uses it daily. ($10.00-$20.00 at Harrys.com).
Cryotherapy: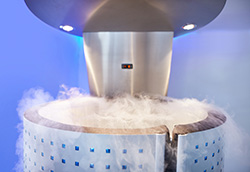 Cisco is a fan of whole body cryotherapy, a holistic, 3 minute treatment in which the skin is exposed to extreme cold temperature triggering a nervous system fight or flight response that can lead to improvements in recovery and muscle soreness after intense physical activity. It also helps boost energy. (256 Below Cryotherapy in Millburn, $50/session with packages available, 256 Below).
Whatever gifts are on your list this holiday season, stay healthy and fit and never lose sight of your personal goals. Happy holidays from Origin Health & Fitness!