Let Origin trainer Ryan Godleski inspire you to reach your own goals as he pushes himself to max this weekend in NJ's only Calisthenics Competition, the Boss Life Athletics Winter Reps Challenge 2018.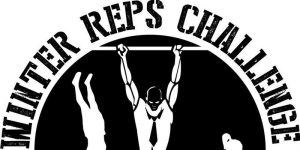 Ryan exemplifies the importance of goal setting and commitment. Despite the busy holiday season, he summoned his inner strength, willpower and discipline to keep his eye on the prize and dedicate himself to his training. His efforts will pay off when he competes this Saturday, January 20th. Ryan's journey to competition highlights his high standards as well as his ability to train smart despite a grueling training schedule. It's who he is, and his commitment to training and vast training knowledge are what make him a top-tier trainer.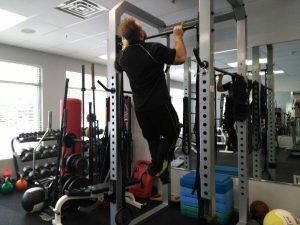 For those of you new to the world of calisthenics competitions, they are tests of pure strength typically demonstrated by high repetitions of body weight exercises. This competition will focus on different weight classes of weighted and non-weighted pullups and dips as well as pushups. Ryan will compete in the dips and pull ups with a 45lb weight and body weight dips, pull ups and pushups for max reps.
Interview with Ryan:
Why Calisthenics?
I had seen some of the local guys training and was impressed with their abilities. The calisthenics subculture was completely new to me and I was intrigued. I felt the athletes were of a superior caliber to those that I had competed against in bodybuilding and powerlifting. When I saw that the local team was hosting an event, it became an opportunity to see what I was made of. I wanted the challenge, it had been a couple years since I had competed in anything, and it was time for my mind, body and spirit to be tested.
You are busy, how did you find time to train?
Between clients, late mornings and afternoons. Sometimes you have to wake up earlier or stay up later to train. Missing a workout is not an option.
What was the toughest part of training?
Repeating efforts through multiple sets was difficult. I had to use the power of will and push through. Dips and pull ups are very demanding exercises on the shoulders, I had to put great emphasis on stretching and mobility work. Due to the volume of work and time spent on the pull up and dip bars I was experiencing tremendous pain in my hands forearms and elbows. I foam rolled throughout the training sessions, and iced nightly.
How do you feel going into competition?
I feel good. I've done my best with the time I had.
Have you helped athletes train for competitions?
Yes. When you train for competition, you take it to another level. There is more at stake, so you help an athlete reach their max potential. It is also a barometer, it is a time where I can assess myself as a trainer.
We wish Ryan the best at his competition tomorrow. We are already proud of the example his dedication sets for us all.